Alterre Posted on December 15 2022
Contributor: Harmony Pilobello
Ah, December. 2022 has flown by, and this year's holiday preparations came suddenly for me. My newly appointed husband and I (we got married on December 4th!) are planning for a few holiday get-togethers, and I was surprised to see a shortage of egg nog!  We went to multiple grocery stores and were sorely disappointed.
That led me to remember my days as an overachieving early 20's something who insisted on making all holiday foods from scratch.   If you're craving holiday beverages that are inclusive for everyone, here are 5 of my go-to winter drinks you can make for a crowd.
Homemade Egg Nog
Ahhh. Homemade egg nog.  This drink is what inspired the entire article.  If you haven't had a chance to make homemade nog before, it tastes much more decadent than store-bought.
As a bright-eyed newlywed, I'm looking forward to making this for my husband.  He has yet to try homemade nog!
Thick and Creamy Eggnog by Tastes Better from Scratch
If you'd like to stretch this recipe out for a crowd and still be delicious, you can add 1 additional cup of whole milk, ⅛  cup of sugar, ¼  tsp vanilla for every 6 servings according to the recipe.
Are you looking for a vegan alternative?  Here's one I'm going to try for Christmas with my in-laws.
Vegan Egg Nog
https://simpleveganblog.com/simple-vegan-eggnog/
Mulled Apple Cider
8 minutes, 6 ingredients
Shilpa and I love mulled apple cider. This instant pot friendly recipe is a crowd-pleaser you can make while running errands or spending time with the family. You can make this entirely from scratch if you have an abundance of apples. We, however, prefer buying cider from the store and cutting our cook time in half.   Here is an excellent recipe from Eat Live Run.
Ginger Lemon Mocktail
3 minutes, 3 ingredients
Nothing warms me up quite like hot ginger lemon tea.  If you're in the mood for a festive cocktail that still warms your soul, this is it:
Always Use Butter's Ginger Lemon Mocktail
This recipe is so speedy and easy to make. It's perfect for pleasing a crowd and focusing your time elsewhere. I might also be guilty of making this a week ahead to drink alone while I gift wrap.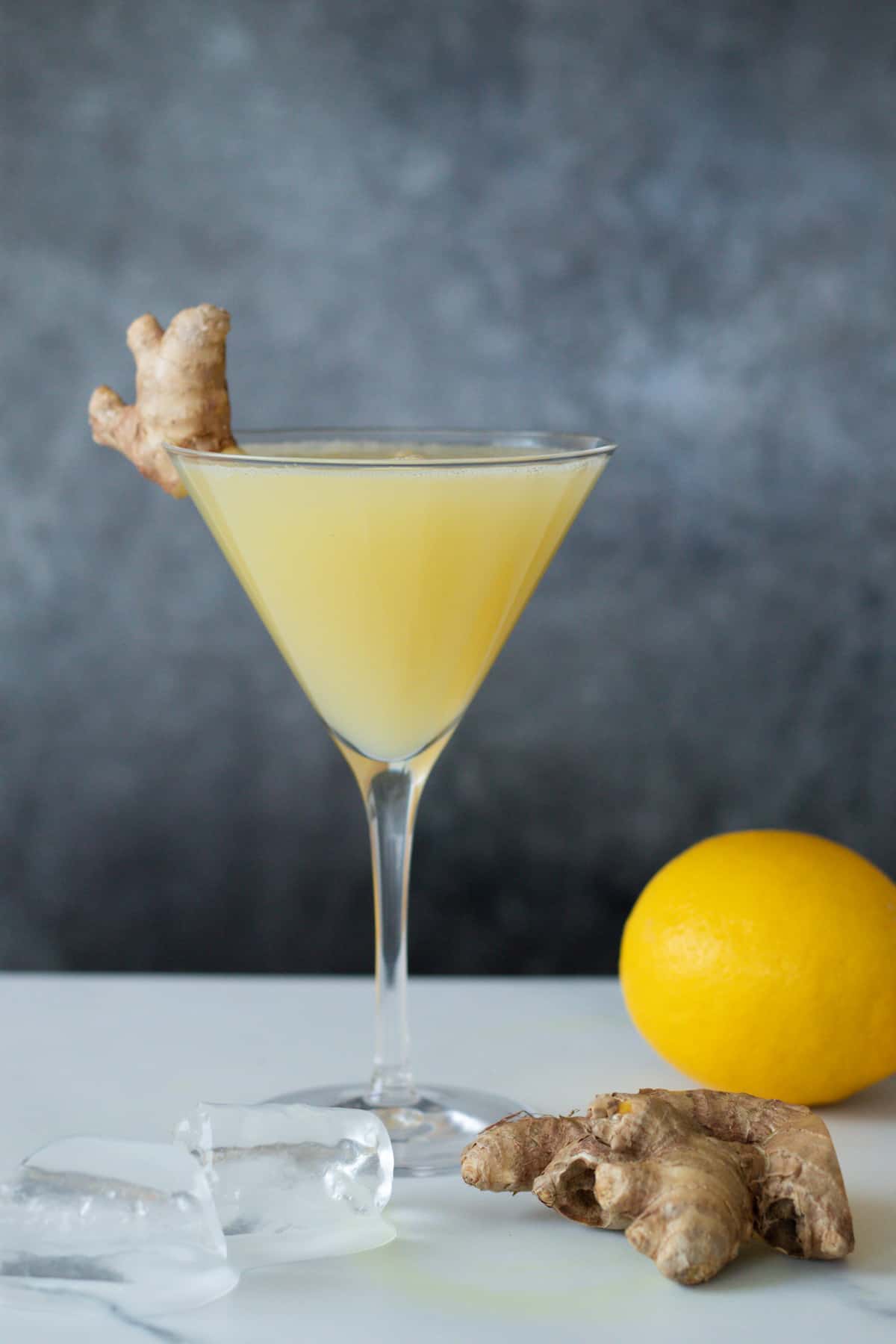 Harmony's Spicy Hot Chocolate
20-30 minutes, 11 ingredients
There's nothing I love more on a cold day than hot chocolate.  If you're looking for a decadent recipe that will pair well with a shot of espresso or alcohol. Here is my recipe for luxuriously spiced hot chocolate. I've never shared this with the public, but it is a crowd-pleaser in my family. I highly recommend tasting as you go.  My family loves spices; however some people can find ginger or cardamom overwhelming. Let me know what you think!
4 servings
1 tablet Nestle Abuelita *see substitutions
1-2 tablespoons of brown sugar
½ tsp freshly ground ginger
¼  tsp ground cardamom
1  pinch black pepper
⅛  tsp cloves
⅛  tsp nutmeg
½ tsp chile powder (ancho or cayenne can work)*
1 cinnamon stick
¼ + 1 ¾   cups of milk
1 tsp vanilla
Add the Abuelita chocolate tab to a small saucepan with ¼ cup of milk.  Slowly mix on medium-low heat until the chocolate evenly melts into a paste. Once absorbed, continue adding milk gradually until you have a consistent blend. Add all other ingredients except the vanilla and bring up to a simmer for 5-8 minutes. Stir frequently. The longer you simmer, the stronger the flavor. Turn off the heat and add vanilla. Stir together. Carefully spoon or ladle into individual cups through a strainer to remove ginger pieces.  Serve immediately.
* If you cannot find Abuelita hot chocolate mix or like to avoid processed food in general, here's a great recipe using dark chocolate from The Endless Meal. You can use it as a base and add recommended spices from my recipe. 
Abuelita hot chocolate mix is my hands-down favorite premade chocolate base. It's fast and easy to melt with any desired ingredients. If I don't have any, I will make up a recipe on the fly with whatever chocolate I have available.
*can substitute chile powder with 1 fresh deseeded chili cut in half.  Beware, this can be much spicier than ground pepper, depending on the variety. 
White Russian Mocktail
My mom loves White Russians during the holidays.  Now that she's cutting down on her alcohol intake, I'll be making this low-caffeine, non-alcoholic version from This Vivacious Life.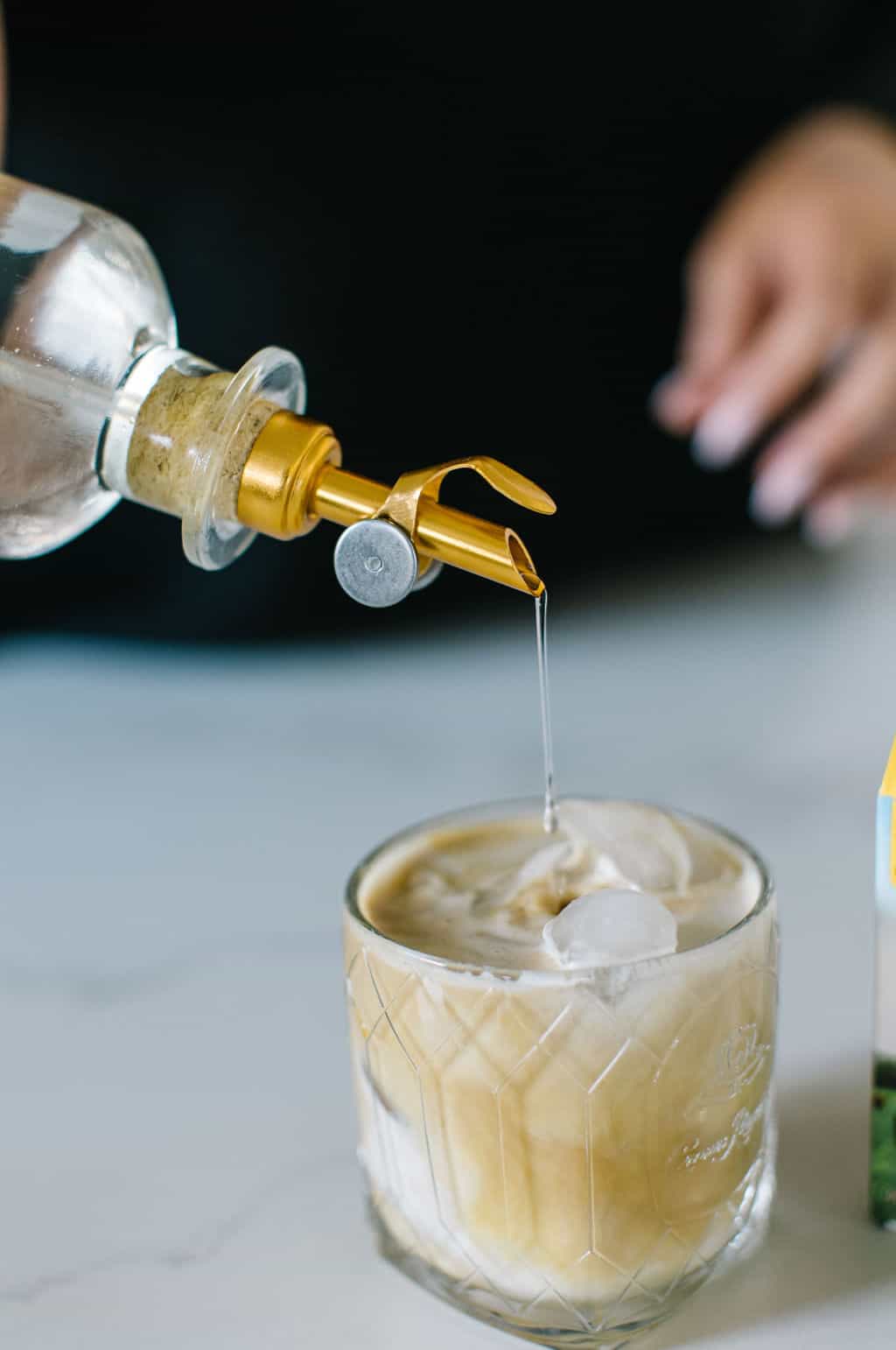 Do you have a favorite non-alcoholic drink? Have you made any of these before? If so, let us know in the comments. We'd love to hear from you.