Alterre Posted on December 17 2021
Contributed by: Katelyn Chef
Ho-hum, the holidays are here and many are feeling the urge (or inspiration) to deck their halls or teeny-tiny apartment walls.
 
If you're like us, we like to add our personalized taste to everything. Exactly why we now are offering the option to design your own shoe with our new shoe builder possibility [check it out here]. However, when we're not designing the shoes of our dreams, we're thinking about festive and homemade holiday décor.
So, what are some of the cool meets modern, (as well as festive) Christmas crafts we have our minds set on?
 
We have some ideas listed below.
 
1. Modern Holiday Wreath: This craft involves a simple embroidery hoop along with some (faux) pine and boho fringe. See the full craft tutorial on Brit and Co.
2. DIY Vintage-Kitsch Deer: If you follow us on Instagram, you'll note we have a flair for vintage. These paper mâché deer are so sweet and retro! Make them with the full tutorial on Aww Sam.  

3. DIY Christmas Snow Globe: You know we love to upcycle as well as recycle, so, this next craft is perfect. Transform your leftover jars into lovely snow globes. The part is that you can leave these out all season long! How-to at Best Friends For Frosting.

4. Needle Felted Sugar Plum Fairy Tree Topper: This craft may be a little advanced, but it's pretty cute, especially if you love the sugar plum fairy. Full deets here at Studio DIY.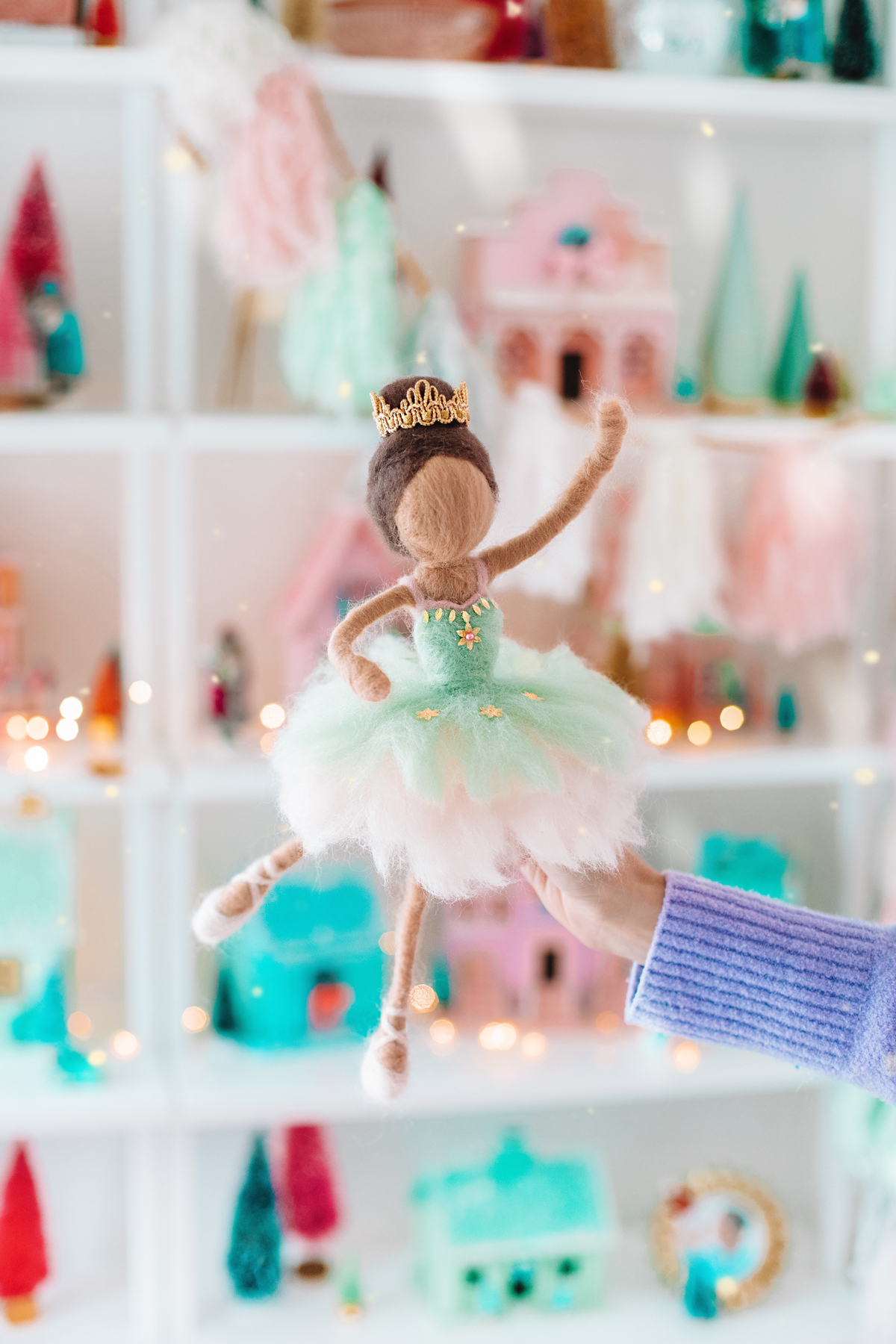 5. DIY Moon Phase Ornaments: If you're into stars, moons, and other celestial
symbols, these DIY moon phase ornaments are perfect. Whether you make these for Christmas or Winter Solstice, they will last you many holidays to come. Full craft tutorial at Alice and Lois.  


 
For more ideas, pin with us on Pinterest.
 
 
Happy Holidays!