Alterre Posted on April 11 2022
Contributor: Katelyn Chef
When it comes to our jeans, no one can get in-between our love for them. However, are you aware that denim, the process of making it can be very hard on the environment? If you do a quick Google search asking how many gallons it takes to make a pair of jeans, you will find that is a lot, like 1,800 gallons of water to make a pair of blue jeans. 
With that being said, we want to bring you smarter options of buying denim and or recycling denim so we can lessen the environmental impact that denim causes.  
Alterre NY Denim V Slide

. True, our classic

Denim V Slide

is both stylish as well as timeless. However, this shoe is a blend of recycled plastic and virgin denim. How have we done this? As stated on our website,  from recycling centers are classified, washed, chopped and recycled into the polyester thread that is used in our denim. 40 plastic bottles create 1 kilogram of thread. 
A bonus point to our recycled denim is that with each purchase, we donate a portion to our cleanup pledge with Verdn. This past year, we were able to recover 30KG (equivalent to 2,400 bottles) of ocean plastic thanks to Verdn.  
AG

: This forward thinking brand has Mother Nature's back as they create 100% biodegradable jeans, they call it, '

The Jeans of Tomorrow

.' Per described on their website, these recycled-earth-friendly jeans are composed of traceable organic cotton and hemp. 
To finish the denim, the brand finishes with plant-based products as well as a sustainable wash and dye process.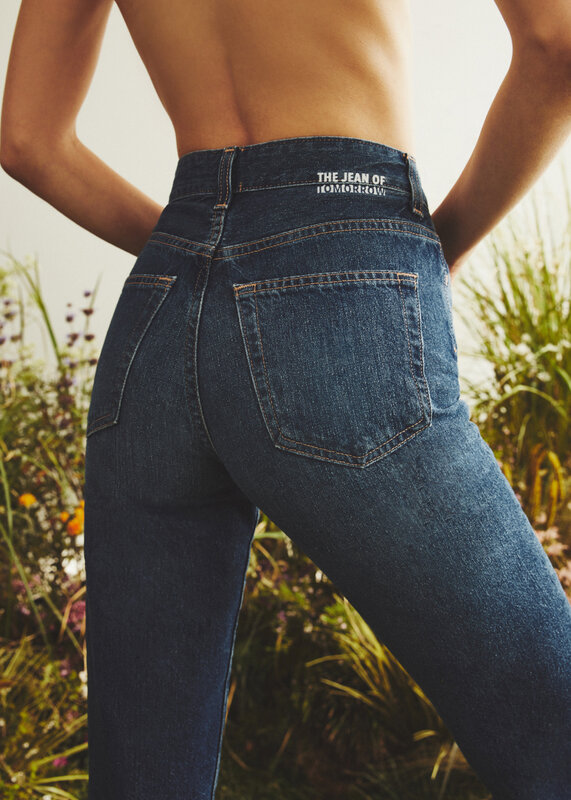 E.L.V DENIM

. E.L.V DENIM is a fashion-forward thinking brand that upcycles discarded jeans that would otherwise be clogging up landfills and who knows what else. 
What do they do with such unwanted jeans? Turn them into cool clothes, of course. Don't believe us? Shop their Zero Waste Arrivals, such as the brand's awesome Pink Bleach Boyfriend Jean. We love! 
Frame

. This brand understands that it takes A LOT of water to make denim. Luckily not only do they understand, but they take this into consideration when creating jeans with their PURE denim preserves. 
As stated on Frame's website, this process useless a unique waterless wash process as was as constructed in a LA eco-conscious facility. If you're looking to fit yourself with a new pair of overalls come spring, you have to shop theirs. 
Thrift. Naturally, many of these brands are easily bought with the click of a mouse. However, if you wish to save a box and packing slips, shopping your local thrift stores is an old-school yet cool way to recycle jeans. 
If no thrift stores are in your area, retail sites such as ThreadUp and Poshmark are virtually online thrift stores, reusing and repurposing all sorts of clothing, not just jeans. 
Even big online retailers, such as Urban Outfitters are now offering a Vintage section on their websites were pieces are reworked as well as recycled. 
Here at Alterre, we aim to be a circular brand, constructing our business so our shoes can be re-used at the end of their fashion run. Therefore, we donate our discounted unworn shoes to Soles4Soles. You can learn more about our sustainability and vision, here.  
If you loved this post, we publish new content every month. Be sure to check out what is new on the Alterre NY Blog, here. ###