Alterre Posted on April 21 2022
Contributor: Katelyn Chef
When it comes to treating one self, often, the first treat of choice is ice cream. Have you ever sat and considered, if you were a flavor of ice cream, what would you be? Of course, plain vanilla or just chocolate has a bad rap for being 'basic.' However, we appreciate the flavors' consistency as well as timelessness.
Without further-adieu, let's  roll up our sleeves, & scoop-in to discover the flavor of ice cream that best suits your personality.
1. Cold Brew Coffee Ice Cream. Would you be characterized as a bit of a
Road Runner
or possibly, the
Tasmanian Devil
? You're always on & always full of pep! If the answer is yes, you're definitely a Cold Brew Coffee ice cream flavor. The kicker here? Hardscoop Cold Brew Coffee ice cream is 8% ABV. Shop your ice cream flavor
here
. 
2. Phish Food. Perhaps, you are  a bit of a water lover. Whether you live by the shore or your horoscope is a Pieces, you can't deny your attraction to water. Luckily for you, Ben & Jerry's Phish Food, a chocolate ice cream swirled with marshmallows, caramel, and fudge fish, should be your pint of pick. Shop your ice cream flavor
here
.  
3. Cookies 'n Cream. Would your friends describe you as caring and sharing? Cookies 'n Cream ice cream flavor people are sweet on the inside out, willing to share their last scoop of creamy deliciousness with their favorite pal. Shop your ice cream flavor
here
.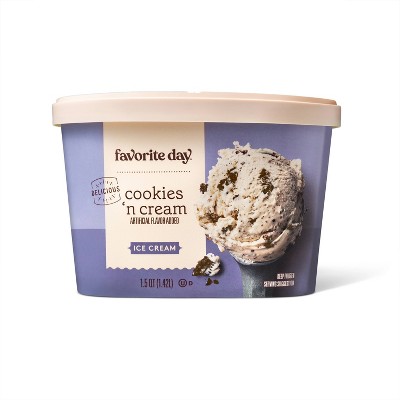 4. Birthday Cake. You are a natural 'life of the party' type personality. No matter if it is a week day or weekend, you are always seeking a good time. Thankfully, Halo Top's Birthday Cake pint is you, in a pint. Shop your ice cream flavor
here
.
5. Cereal Milk. Let's get real, you are a bit extra. There isn't anyone like you. Or that's how your family describes you. Someone so extra needs an ice cream flavor that's extra. Meet your ice cream flavor match, Milkbar's Cereal Milk. You're welcome. Shop your ice cream flavor
here
.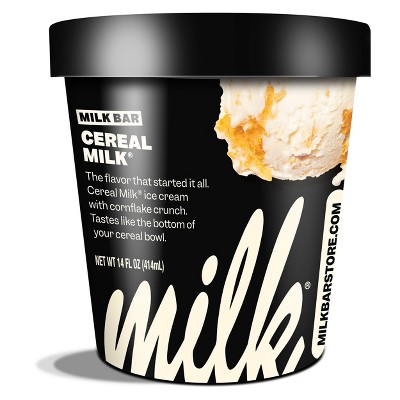 7. Cherry Vanilla. You are a self-acclaimed 'work-acholic' with a boasting job title to prove it. When you do have time  for ice cream, your cravings call for something refined and sweet, Cherry Vanilla. Shop ice cream flavor
here
.
8. Chocolate Truffle. Your family would characterize you as a homebody who loves a good evening of binge-watching the latest show on Netflix as well as someone who is always up for a family game night. Homebodies love to eat Breyers' Chocolate Truffle ice cream. Shop your ice cream flavor
here
.
9. Wildberry Lavender. Unlike Chocolate Truffle, Wildberry Lavender ice cream personalities are wander-lusters. They love to travel, roam the planet, take risks, and see the world through lavender shade glasses. Shop your ice cream flavor
here
.
If you loved this post, we publish new content every month. Be sure to check out what is new on the Alterre NY Blog,
here
*Images shown wherever possible. Some images may be missing due to copyright issues.