Alterre Posted on October 16 2023
Contributor: Harmony Richards
In today's fast-paced world, a well-stocked pantry can be a lifesaver for those days when you don't have the time or energy for an elaborate meal. Whether you're in the mood for a comforting Japanese-inspired dish or a zesty Thai fusion creation, having the right essentials in your pantry can make the difference between a mundane meal and a culinary delight. Join me as I share my seven must-have pantry items that have saved me on countless occasions.
1. Coconut Milk: A Creamy Culinary Saviour
When you're in need of a quick, high-calorie meal, coconut milk is your kitchen ally. It's a versatile ingredient that can be used as a base for various dishes, such as curries or tomato-based stews. With coconut milk on hand, you can have a delicious meal on the table in under 30 minutes! Here is a great recipe for a healthy 30 minute curry.
2. Curry Paste: Instant Flavor Magic
Curry paste is a game-changer in your pantry. Whether it's Thai curry pastes or boxed Japanese curry, they add an immediate explosion of flavor to dishes. I've since thrown out making curry paste from scratch, having these pastes ready can save you time on busy days. Some of my favorite experimental recipes have been blending flavors like Japanese curry paste with an American chili recipe or sautéeing veggies with a heaping spoonful of red curry paste.
My favorite Thai curry brand is Maesri.  If you're feeling bold there's a bulk option on Amazon.  Otherwise I'd recommend venturing to the closest asian food store.
My favorite Japanese curry mix varies but I tend to like Torokeru Medium Hot Curry.  An alternative on Amazon would be Kokumaro.
For some traditional Japanese cooking my go to blog is Just One Cookbook. She has a simple curry recipe you can find here.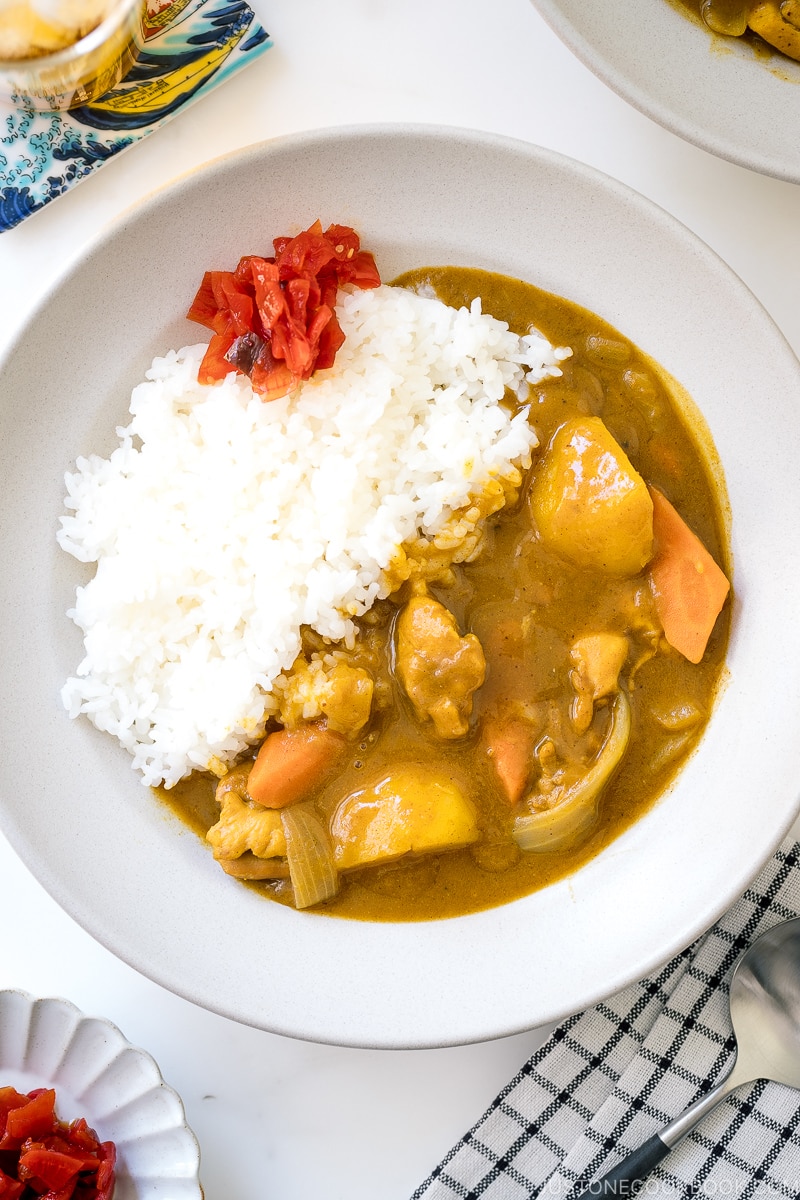 3. Thin Rice Noodles: Quick and Versatile Starch
Rice noodles are a blessing for anyone seeking a fast, satisfying meal. These delicate threads can be soaked in boiling water for a mere 2-3 minutes, making them perfect for quick "instant noodle" bowls, miso soup, curry, or sautéed dishes. The possibilities are endless, and they're incredibly versatile.  There are also thin bean noodles that have the same effect. I've personally come to love Nadiya Hussain's instant noodles recipe. 
If you haven't seen her Netflix special about it, there's a Facebook clip here. 
You can find her recipe for the spice paste and base to all noodle soup bowls here.  Once, the paste is made, which lasts for months, you can have food on the table within 15 minutes.
My favorite vegetarian combo is: frozen green peas/corn/carrot mix and small tofu cubes.
4. Canned Beans: A Protein Powerhouse
Canned beans, such as chickpeas, are a go-to protein source when time is of the essence. Whether you're adding them to a curry or creating a fresh dip like hummus, these little legumes are a pantry staple. My current favorite has been the Hey Days canned beans which come pre-seasoned for an event faster protein option.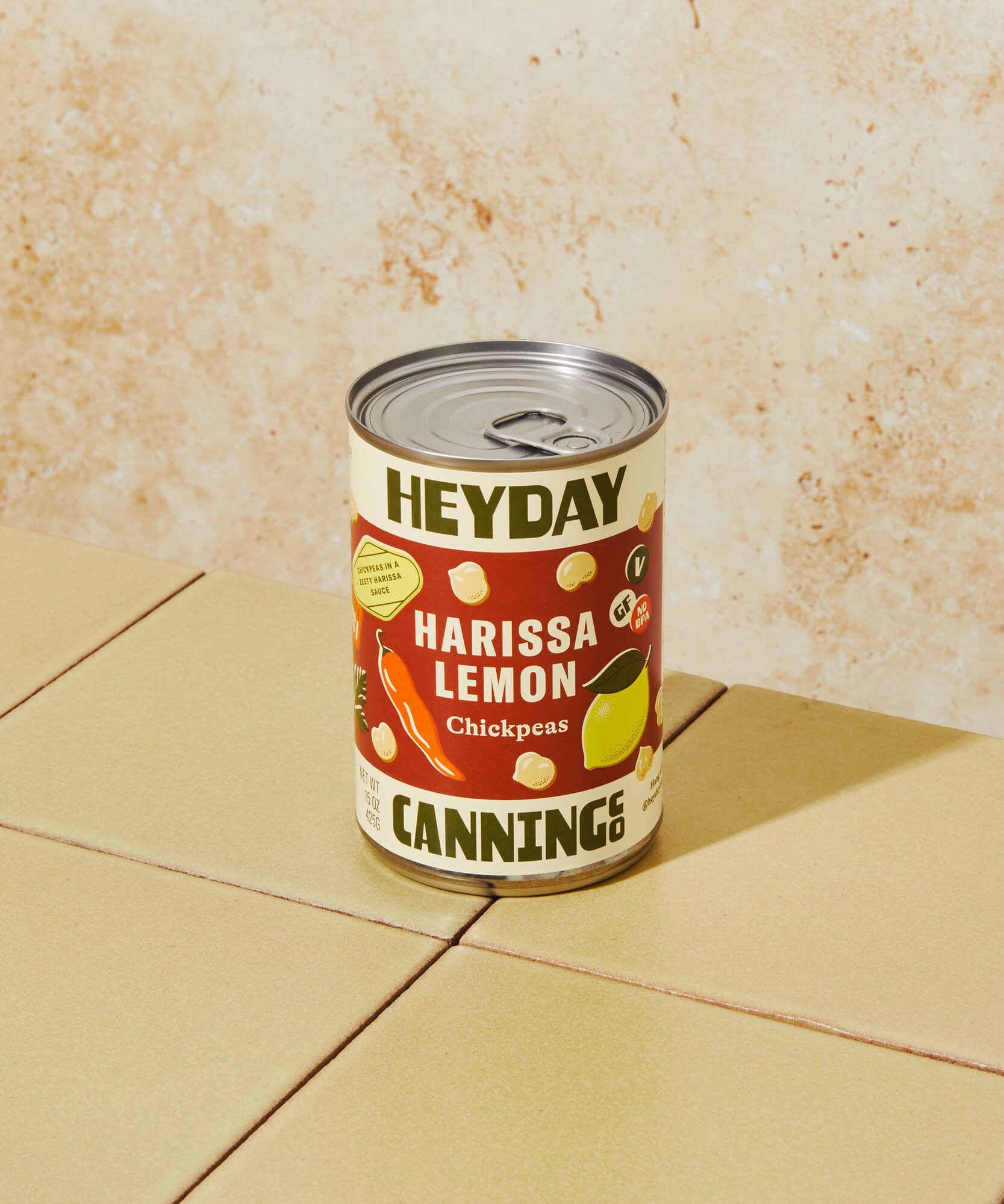 5. Soba Noodles: A Taste of Comfort
For a comforting meal that warms the heart, soba noodles are my must have. As a half-Japanese person, they hold a special place in my heart and remind me of cold soba noodles on hot summer days with my mom. Opt for gluten-free options that mimic the taste and texture of freshly made soba. They're perfect for creating nourishing, quick dishes that pay homage to Japanese cuisine.  As we approach fall, I like to add them to an instant hot dashi broth (seaweed, mushroom, or fish based) with a charred green vegetable of choice (broccoli, bok choy, spinach), protein and green onions.   This is another 15 minute meal I can whip up year round.
Here is a warm soba recipe from Just One Cookbook.
Here is a cold soba recipe from the New York Times.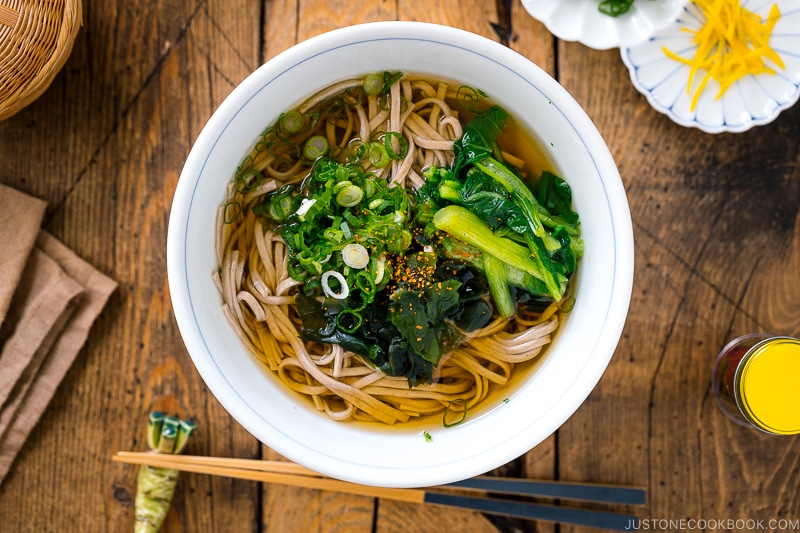 A well-stocked pantry can be a culinary lifesaver for busy individuals.  What are your go-to essentials? What I can promise you, with these seven essential items in your kitchen arsenal, is that you can effortlessly incorporate quick delicious meals inspired by Japanese and Thai cuisine. From the creaminess of coconut milk to the convenience of canned beans and the comfort of soba noodles, your pantry will become a treasure trove of quick and satisfying asian inspired meals.  Happy cooking!